The OW method helps directors lead and direct better and sales reps sell more and better.
"The Otto Walter Cycle is a perfect method, open, friendly, tangible and objective. It gives you precise tools that result in achieving better planning and elaboration of objectives."

Andrés P.
Director Zardoya
«This method is spectacular. Everyone who uses it confirms this: It is the best thing I have done in my life. There is nothing like what they do. This method is different and the product is too. The cases that are studied adapt to all companies»

Carlo J.
Quality and Training Director. Financial Institution.
The OW Method (MOW) is the most advanced and complete method in Europe and Latin America for real EVOLUTION and IMPROVEMENT of PROFESSIONAL BEHAVIOR.
PRACTICAL, SIMPLE, EXCELLENT AND WITH REAL RESULTS
If anything defines the Otto Walter methodology it is its PRACTICAL perspective. Our focus avoids conceptual theory, giving absolute priority to what can be implemented every day, to specific, clear and simple tools and concepts that can be transformed immediately into results and to the effects and changes that are perceived early on.
PUT SIMPLY, OUR METHOD MEANS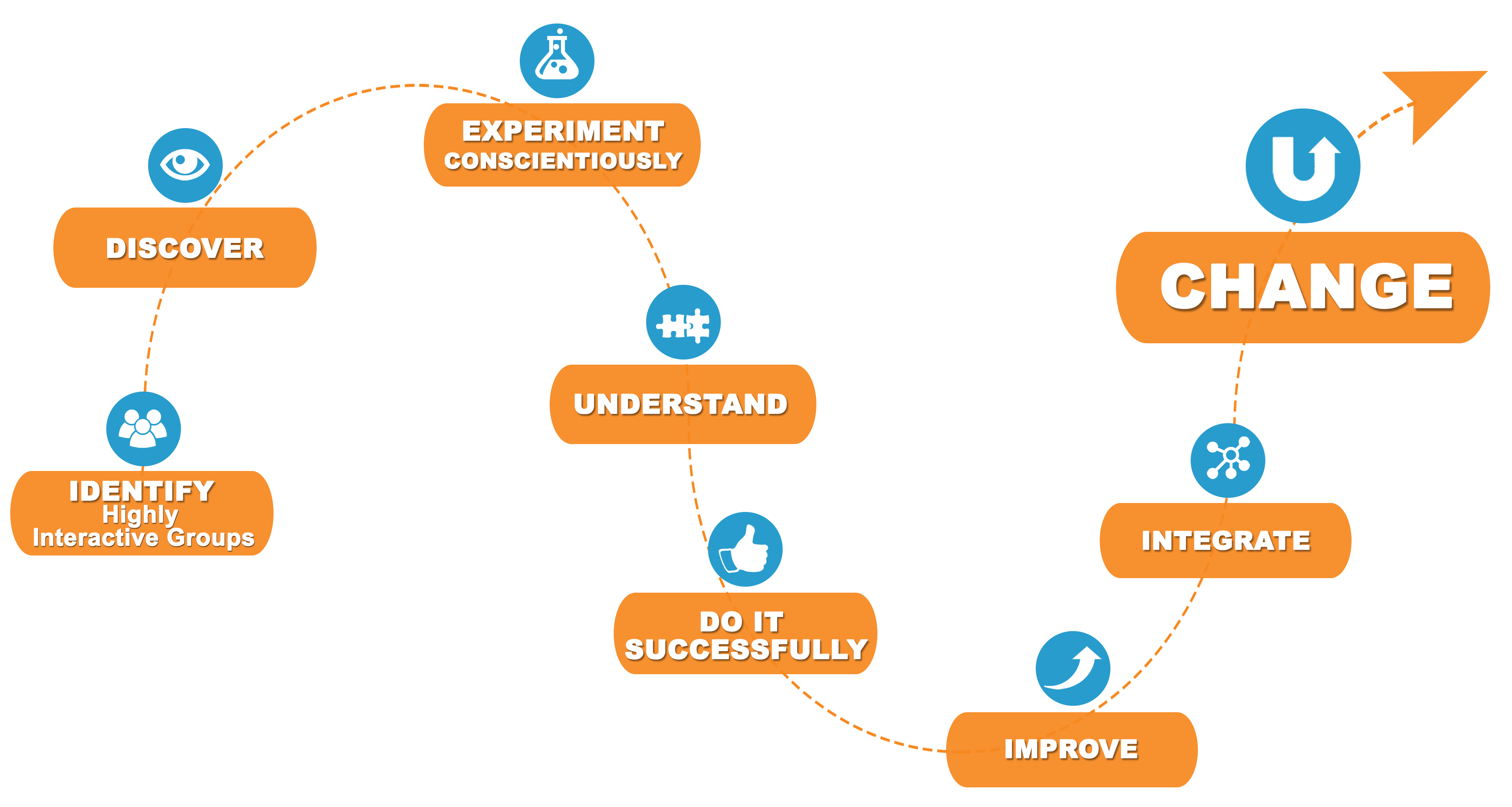 MOW
MOW is made up of a delicate and precise multi-source framework that takes place over a continual and concrete period of time to bring about, in the right order, the reflection and CONSCIENTIOUS EXPERIENCE needed for those professionals having to influence and mobilize others to be able to reorganize their behavior and be more effective. Through a powerful combination of presence based, online and on the job live experiences as well as homework, general results are improved as are a sense of harmony and motivation.
During the EPC® periods, professionals stay in touch through the online MOW platform and the virtual OW Campus. They complete tasks and homework that take them deeper into the awareness of their own development while keeping this awareness active and alert.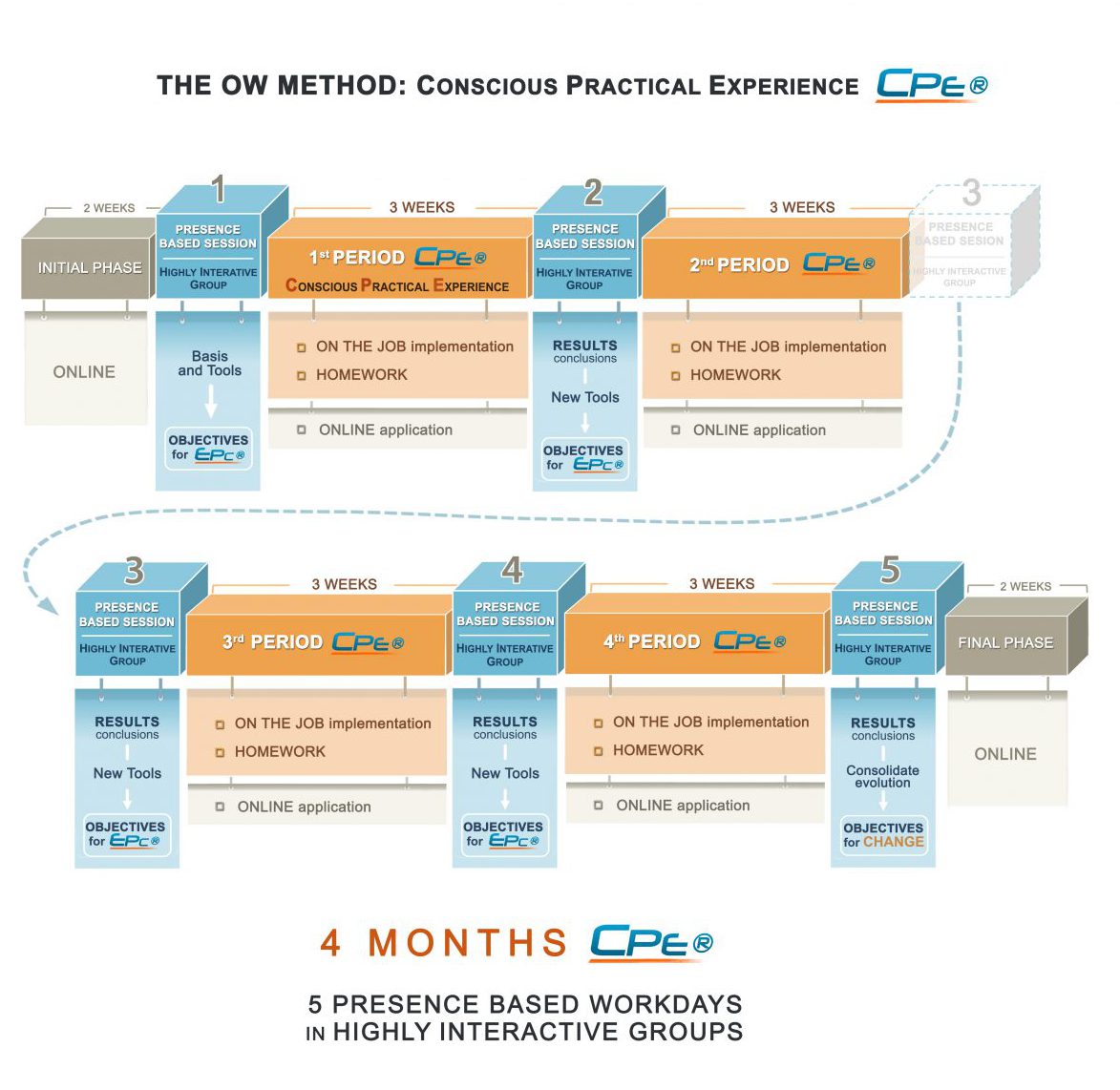 DISTINCTIVE FACTORS
The key to success and the distinctive factor of the OW Method is not in "WHAT is taught" or simply in its contents but in HOW the subjects are developed in a powerful, agile, enjoyable, warm, simple, interactive, dynamic and professional way through the style and quality that Paco Muro has created and made the distinguishing mark of the MOW, both in its form and content.
Each OW cycle is specifically adjusted to each company, group and project and is always directed by OW expert trainers who are senior professionals having had more than fifteen years of experience in management and sales before retraining, preparing and certifying themselves as expert consultants for the bettering of other professionals through the MOW.
The OW METHOD focuses on two key fronts to help companies improve their results: Directors and the Sales Force. Each one is developed using:
RESULTS
The result is a profound, behavioral evolution and transformation and a clear identification and confirmation of what is appropriate in order to better direct others by using one's own behavior correctly. An improved technique and method for managing complicated situations as well as a higher awareness of using the tools we already have are also seen.